FUTURE RELEASES
2011
October
1st
2012
November
1st
2013
December
1st
2014
January
2nd
2015
February
1st
A DIGEST OF INTERESTING WEB INDUSTRY NEWS AND TOPICS

By Gabriel Perna | November 16, 2010 7:38 AM EST - Facebook unveiled a new email-based messaging based service to its 500 million users, putting it in more direct competition with established giants Yahoo! and Google.
In a press conference, Mark Zuckerberg, Facebook's CEO, said the new messaging system isn't an "email killer," but will be able to handle email and host of other communicative systems including instant messaging and SMS text messages. Facebook Messages will also eventually allow users to get a Facebook email address (@Facebook.com).
"It's not e-mail. It handles e-mail in addition to Facebook messages, and Facebook IM, and other IM and SMS and all the other different ways that you want to communicate. It's true, people are going to be able to have Facebook.com e-mail addresses, but it's not e-mail," Zuckerberg said.
The messaging system essentially would take emails, IMs and SMS and put them into one blended interface. Users will be able to communicate with each other using whatever medium they prefer, even in real time. It will track every single message two people send each other and be able to prioritize the people that are more important in a user's life.
Unlike traditional email, there will be no subject lines, or CC'ing. Messages will be sent when a user simply hits the enter key to send one. Zuckerberg said it's an evolution of traditional email, which he said has become too slow and too formal. He was inspired, he said, by a group of high school students who said they do not even use traditional email for that very reason.
"E-mail is too formal," Zuckerberg said. "Think of the friction of trying to think of the e-mail address and think of a subject line, write 'Hey Mom,' at the top and 'Love, Mark' at the bottom." Zuckerberg said Facebook has been developing the new service for 15 months.

5:30 AM Thursday Nov 11, 2010 - Ask.com is laying off about 130 engineers as it abandons its own technology for indexing and recommending websites.
The retreat is aimed at cutting Ask.com's costs while sharpening its focus on finding answers to search requests in question form.
As part of that shift, Ask.com is closing its offices in Edison, New Jersey, and Hangzhou, China. That will reduce Ask.com's workforce of about 400 employees by nearly one-third and concentrate its remaining offices in the San Francisco Bay area.
Ask.com will rely on formulas developed by another search engine to process general-purpose requests that are not posed as questions. It did not disclose the identity of its new search provider, citing a confidentiality agreement.
Google has been delivering ads alongside Ask's search results for nearly a year.
Despite that business partnership, Ask.com had still been trying to build a better search engine than Google. That crusade intensified after IAC/InterActiveCorp bought Ask.com and its affiliated websites for US$2.3 billion ($2.95 billion) five years ago.
InterActiveCorp CEO Barry Diller was so impressed with Ask.com's innovations in search that he believed it would be able to steadily whittle away at Google's dominance of the lucrative search market. But Ask.com has lost ground instead, leaving it with less than a 4 per cent share of the US search market.
Google became so adept and so popular that it was difficult to justify pouring so much money into indexing tens of billions of web pages and developing formulas into sifting through all the information, said Ask.com CEO Doug Leeds.
"Web search has turned into a commodity," he said in an interview. "When we looked at what we were getting for all the money we were spending, we realised we could get the same thing from a third party for a lot less."
A similar conclusion drove Yahoo to hire Microsoft to power its web search results for the next decade. Under that agreement, Yahoo will keep 88 per cent of the advertising revenue generated from search results while shifting most of its search expenses to Microsoft.
The capitulation of Yahoo and Ask.com leaves Google and Microsoft as the only two companies still investing in all-purpose search engines. A wide array of other providers are pursuing specialty niches in search.
Ask.com is betting its exit from web search will enable it to do a better job of answering simple questions. The question-and-answer format inspired Ask.com's creation in 1996, giving it a slight head start on the now 12-year-old Google.
But the search engine, then AskJeeves, frequently misinterpreted requests and produced nonsensical answers. Leeds said Ask.com had seen its search requests steadily rise since it returned to its Q&A roots. - AP

BEIJING (WSJ) - Big Chinese electronic-commerce company Alibaba Group has joined with Microsoft Corp. to create a new Web-search site—a move that could challenge Baidu Inc.'s dominance of China's search market.
Alibaba Group, of which Yahoo Inc. owns a roughly 40% stake, launched a beta version of a website called Etao on Saturday, aimed at driving traffic to Alibaba's retail website, Taobao.com.
Alibaba and Microsoft confirmed that Etao is in public, or beta, testing, but declined further comment. A Yahoo spokeswoman declined to comment on the new search site. She added the company doesn't have operational control over the Yahoo China business.
The move, which comes amid heightened tensions between Alibaba and Yahoo, could further reduce Yahoo's role in Alibaba's operations. It also comes as Yahoo in the U.S. has stopped developing its own search technology and adopted Microsoft's Bing.
Baidu's dominance of China's search market has grown in the wake of Google Inc.'s decision to stop cooperating with Beijing's censorship regulations and to move Google's Chinese website to Hong Kong, where the regulations don't apply.
Google's search sites are still accessible from within China, but like other overseas sites, its services are sometimes interrupted by China's firewall technology. Baidu and Google declined to comment on Etao.
Revenue in China's online search market was valued at 4.62 billion yuan ($692 million) in the first half, up 45% from a year earlier, according to Beijing research firm Analysys International.
According to Analysys International, Baidu had 70% and Google had 24.2% of search-market revenue in China as of the second quarter
Microsoft," which is still testing its Chinese search site and doesn't yet have a significant share of market revenue. Big players such as Alibaba and Microsoft "can make it work," he said. It is only a matter of time before Baidu faces more competitors, he said. "Alibaba is simply the first one to step into the fray."
Article written by LORETTA CHAO of WSJ.com can be read in full here

Microsoft is adding public-transportation directions to its Bing Maps service, with directions available initially in 11 metropolitan areas in North America.
Transit options are available for bus, subway, light rail, and local rail," Brian Hendricks, an associate product manager for Bing Maps, said in a blog post recently.
The cities covered in the initial release are Boston, Chicago, Los Angeles, Minneapolis, New Jersey, New York City, Philadelphia, San Francisco, Seattle, Washington, D.C., and Vancouver.
Bing Maps' primary competitor, Google Maps already has this feature. Online mapping is increasing in importance as a way for online mapping companies to profit through locally relevant advertising. And with smart phones and mobile devices increasing in importance and capability, online maps are becoming useful for navigating while en route, not just in advance.

While reading Harry McCracken's rather insightful article on Google Instant in PCWorld, I was reminded once again, how narrowly focused my own thinking has become in regards to Google. I keep forgetting, not everyone is into SEO or Internet Marketing (lucky dogs), and that Google search has a function outside of SEO.
I keep forgetting that the general public actually uses Google for online search, there are millions of web users out there who have been using Google Instant to find out the weather, the latest Lady Gaga outfit or which flat-screen HDTV to buy? Of course, I know this to be the real function of Google, but if you're a full-time search engine marketer, your perspective is solidly aligned to all the SEO elements - keyword rankings, link building and content placement in the most dominant search engine in the world.
Basically, you will be more concerned with how Google Instant will impact those top keyword rankings, your click through rates and most importantly, what effect will it have on your conversion rates and sales? More specifically, how does this instant search impact the display of your listings in Google and what are the long-term ramifications this instant "real time" display will have on your online marketing?
There are even some so-called experts which say Google Instant will be the end of SEO. This is a rather foolish notion since the underlying structure of using optimized strategies to obtain top rankings in Google or any other search engine for that matter, has not changed. We still have the emphasis on quality content, high quality back links and on-page ranking factors.
In the background nothing has changed, in the foreground everything has changed. Well, somewhat.
Google Instant is a game changer for online marketers simply because it changes "How" your listings are displayed. Not only is the faster speed a factor but Google is guessing or rather dictating what the web surfer is searching for so Google's influence on what's displayed has increased 10-fold. They are displaying results not only based on rankings BUT on what their data tells them you're looking for? How big a role this other compiled data and web users' histories play in these suggestions only Google knows, but to the online marketer all this is somewhat worrisome.
Eric Schmidt, the CEO of Google has been quoted as saying, "Never underestimate the power of fast. Quick, quick, quick - we want to help you right now... we can understand things like what you really meant."
Only time will tell what effect this "jumping the gun" or "making up your mind for you" will have on Internet marketing. The long-lasting effect of Google imposing its results on the web searcher will no doubt have some strong impacts on web marketing. Getting those first suggestions when a surfer types in just one or two letters... will become the real money-makers in terms of online traffic and sales.
Those companies and products which pop-up first will gain in market share and importance, but hasn't this always been the case with getting those first place keyword rankings in Google? Yes, but now Google is giving the searcher options and planting seeds/suggestions, which Google has done in the past but not at this speed and to this extent. The implications for online marketing could be enormous, assuming of course, web surfers actually use this function because Google does give users the option of turning off Instant search. In our hurried fast-paced world, one would reason, web searchers would not turn off this function, although if your Internet connection is too slow, Google will automatically turn off Instant search for you.
From a marketing angle, webmasters must now note Google's keyword suggestions which quickly pop-up and target them in their SEO efforts. Analyzing and targeting which keyword phrases Google are displaying in your niche market will be vital to capturing the majority of the traffic. Surfers will click on Google's suggestions to find what they're looking for on the web. Getting top rankings for those 4 or 5 suggestions will become important if an online marketer or webmaster wants to cover/corner all the search territory in their niche. Whether you actually target these keywords would really be determined by their commercial intent probability which can be discovered by using Microsoft's Adcenter Laps (http://adlab.msn.com/Online-Commercial-Intention/) and of course, the amount of traffic each keyword gets each month. (Try here: https://adwords.google.com/select/KeywordToolExternal).
Another area of concern has to do with the ever decreasing space for organic listings on the new Google Instant interface. With the drop-down menu and depending upon how many paid listings are shown, there may only be room for 3 listings instead of five or more above the fold. Keep in mind, we are mainly talking about lucrative keyword phrases which will also usually have three paid Adwords listings in the spots where organic search results were formerly displayed. Searchers are lazy, they will probably not scroll down, especially if they see different listings popping up as they narrow down their search. So your SEO has probably gotten much harder since you will now have to aim for the top 3 spots - thanks Google.
Of course, savvy online marketers know the real gold is in the long-tail keyword phrases which surfers use to find what they're looking for on the web. Google Instant could possibly play havoc on this whole process because before the searcher finishes typing in the long 4 or even 5 word phrases, they would be exposed to maybe 4 or 5 pages of Google listings... chances are great that searchers will click on one of these listings before they finish typing, especially if the listing contains a part of the searched for phrase.
Marketers will have to closely analyze their own web stats and conversion rates in regards to Google Instant. I am seeing little change in my own online marketing... traffic has dropped on some sites and risen on others, subscription rates are up and sales are steady. What really concerns me is the fact that Google may not only be pre-judging their rankings but also your mind. They are playing a much bigger role in how you decide which listing you click. Granted, this is probably drawn from unbiased data but will the influence of top-brand companies be more dominant in Google's Instant results?
Another general concern, will the display of so many listings make it harder for your site or page to be clicked? Will giving the searcher so many options so quickly, lower your chances of getting that click-thru, even if you have the top spot in Google? The laws of probability and human nature says your chances have diminished somewhat in this new instant search environment. Not good news if your livelihood depends upon getting that click.
However, many of these changes and no matter how fast Google gives you their search results, will not change the fundamental principles of good SEO practices. Keyword positioning will still get you to the number one spot in Google for your chosen phrase if you have the time and resources to create quality content, build quality one-way back links and use good on-page optimization. Besides the smaller emphasis on organic traffic, the only other real concern is the degree to which Google will use their suggestions and how much those suggestions are based not on SEO ranking factors but on users' histories and compiled data. Even with this concern, Google Instant, even at warp speed, does not negate the importance of getting those top rankings. For many search engine marketers, like myself, it's business as usual. Full speed ahead.
About the Author: Titus Hoskins - All opinions expressed in this piece are solely those of the author who is a full time search engine marketer with numerous niche sites, as well as two sites on Internet Marketing: internet marketing tools or try here internet marketing.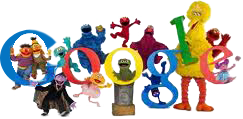 October 19, 2010
Google's new Instant real time search has sent massive shock waves through the online SEO and search engine market community.
If you're a webmaster or an online marketer you're probably checking your stats/traffic/conversion numbers like never before - Google sure knows how to make everyone dance!
None of this would matter if Google wasn't the most dominant search engine on the planet. Google means traffic, Google means targeted customers, and Google means money in the bank for countless online marketers and webmasters who receive all of the above from the little search engine that roared.
What is really frightening, Google almost has a monopoly on the online search market, especially now with Yahoo being powered by Bing. Webmasters and marketers can now only rely on two search engines to supply their search traffic.
While there are numerous sources of viable traffic on the web outside of the search engines... many marketers already have the majority of their online marketing geared to the search engines, especially Google.
Most of these same marketers were instantly worried (some say horrified) how Google's new real time search would impact their marketing, especially their long-tail keywords which bring in most of the sales?
While the jury is still out on that one, other issues are popping up regarding "paid listings" and how it is now more dominant in search results, pushing the free organic listings down further and sometimes pushing them out of the fold.
Even with the arrow keys now coming into play, many searchers are just too lazy to scroll and will just click the first visible listings.
Perhaps even more important are the results which pop-up when you first start typing in your search query. These are really the golden winners in Google's Instant Search. Having your site or company listed when a searcher types the first letter - has to be a real traffic bonanza.
Now these results vary from country to country, the results showing for the United States are slightly different from those showing for Canada.
Again, Google is showing why it is the top search engine in the world - the Canadian results are well matched with NHL, Canadian Tire, BMO, Rogers, Via Rail... all showing up.
Below you will find a list of the 26 American and Canadian Golden Winners in Google's new Instant Search. These first letter offerings will vary somewhat according to your location and as search queries change over time. Plus, if you're logged into Google, your starred or bookmarked favorite sites will be listed at the top.
United States
amazon
best buy
craigslist
dictionary
ebay
facebook
gmail
hotmail
ikea
jet blue
kohls
lowes
mapquest
netflix
orbitz
pandora
quotes
rei
sears
target
usps
verizon
weather
xbox
yahoo
zillow

Canada
air canada
bmo
canadian tire
dictionary
ebay
facebook
gmail
hotmail
ikea
job bank
kijiji
lotto max
mapquest
nhl
osap
paypal
quotes
rogers
skype
tsn
utube
via rail
walmart
xbox
youtube
zellers
As you can plainly see there are some differences in the instant listings for each country, reflecting the search queries which are made. Regardless, those websites which pop up first will no doubt get much more traffic, especially for the commercial sites and companies. These golden winners are smiling all the way to the bank.
About the Author: Titus Hoskins is a full time online affiliate marketer who operates numerous niche sites, as well as two sites on Internet Marketing, where you can get valuable marketing tips for free: internet marketing tools or try here: free marketing courses
(updated) Share207 Comments (25) Charles Arthur and Adam Gabbatt guardian.co.uk, Tuesday 7 September 2010 12.24 BST Article historyGoogle logo: programmers used CSS3 to create the "bubbles" effect to celebrate its 12th birthday For its 12th birthday, the Google logo shows off what programmers can do with a few lines of code, in the latest of its long line of attention-getting "doodles". The logo on Google's homepage is made out of a set of bouncing "balls" that swirl around the page in modern browsers such as its own Chrome, Firefox, Apple's Safari and some versions of Opera – but not in older versions of Microsoft's Internet Explorer (though the most recent version, IE8, does).
Google officially opened its doors - or rather door - 12 years ago in Menlo Park California. As the company history explains:
"On September 7, 1998, Google Inc. opened its door in Menlo Park, California. The door came with a remote control, as it was attached to the garage of a friend who sublet space to the new corporation's staff of three. The office offered several big advantages, including a washer and dryer and a hot tub. It also provided a parking space for the first employee hired by the new company: Craig Silverstein, now Google's director of technology.
"Already Google.com, still in beta, was answering 10,000 search queries each day. The press began to take notice of the upstart website with the relevant search results, and articles extolling Google appeared in USA TODAY and Le Monde. That December, PC Magazine named Google one of its Top 100 Web Sites and Search Engines for 1998. Google was moving up in the world"
But rather than looking back, Google's doodle today looks ahead to the next version of the computer code that delineates the web. The doodle actually consists of lots of pieces of a web page, each using a modern form of web coding called CSS3 - "Cascading Style Sheet" elements. Each circle is actually an element called a "div" - an element into which the page is divided - which contains an instruction in its associated piece of CSS3 to make it circular rather than square or rectangular. The code also contains instructions so that if the cursor is moved near to any of the "bubbles", they try to move away.
Programmers around the web quickly reverse-engineered the code, and posted it online.
In the past Google's doodles have celebrated the anniversaries of the Wizard of Oz and of Popeye, not to mention Queen Elizabeth II.
The aim of the logo seems to be to draw attention to the importance of CSS3, an emerging standard which is being developed as the next version of the web language HTML, called HTML5, is being ratified by the World Wide Web Consortium,
Google has been eager to push HTML5 and CSS3, and its Chrome browser, because it offers many more possibilities in the design of web pages, which could be more interactive with less effort by designers. It has produced HTML5 versions of its video site YouTube so that they will be more mobile-friendly for people whose smartphones cannot cope with Adobe Flash content, usually used for video content on desktop computers.
HTML5 and CSS3 have the capability to do many of the fiunctions presently carried out by Adobe Flash, which has led Steve Jobs at Apple to champion HTML5 as an open standard rather than a proprietary one owned and controlled by Adobe; that in turn has led to angry divisions in the technology world over the benefits of Flash.
Much of the reaction to the new doodle was positive: rather like the occasion when it created a fully functional copy of the arcade game Pac-Man (which is still functional, people have found the bubbles an entertainment rather than an annoyance.
The doodle wasn't loved by all. Louise Bolotin commented on Twitter: "I hate today's Google doodle. Those balls are a nightmare for those with visual problems" – a point not always borne in mind when designing sites which have a lot of what you might call moving parts.
Browsershots.org has screenshots of the site taken today on a wide range of browsers - indicating which ones do and do not display the "bubbles".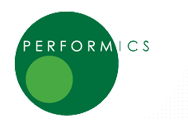 If a consumer queries a search engine and doesn't find a desired result, they'll give up, right? Wrong. According to a new study consumers will try, try again either by changing the query, changing search engines or by clicking into sponsored listings for their brand of choice. by Kristina Knight - BIZ Reports
According to the Performics 2010 Search Engine Results Page (SERP) Insights Study 89% of consumers will modify their query and try again, 79% will change search engines and 50% will click onto a branded search result. Which engines are these consumers choosing? Most (75%) at least begin their searches with Google, 18% turn to Yahoo and 7% turn to Bing's engine.
"The study found that roughly half of respondents will more likely click on a search result if a company/brand appears multiple times on the SERP," said Scott Haiges, President of ROI Research, which conducted the study. "So the evolving SERP continues to reflect a brand's image, not only as determined by that brand, but also by the general public through social and user generated content. The findings provide actionable data for marketers to more effectively use the SERP to drive participation, leads and sales."
The study further found:
More than 75% are looking for product information, after seeing an ad
About 66% know which results are organic and which are paid, with younger consumers being more certain about sponsored results
43% will click on a sponsored ad
56% will click on real time search results

"Understanding people's motivations and behaviors can help marketers better engage with brand participants, more effectively manage the SERP and capitalize with more holistic strategies to connect with users throughout the purchase cycle," said Daina Middleton, Performics CEO. Tags: organic search, paid search, Performics, ROI Research, search marketing, SERP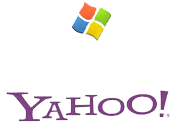 By Eric Savitz - Tech Trader Daily
July 12, 2010, Google (GOOG) saw its share of the U.S. search market fall to 62.6% in June, down from 63.7% in May, according to new data from market research firm ComScore. The search giant has now lost share for four months in a row, dropping nearly three percentage points since taking 65.5% share in February.
Yahoo (YHOO) continued a recent rebound, reaching 18.9% share, up from 18.3% in May; the company's share is up from 16.8% in February.
Microsoft (MSFT) Bing had 12.7% of the market in June, up from 12.1% in May; the company has increased its share of the market in each of the last 13 months, up from 8.4% in June 2009.
Among the also-rans, AOL (AOL) had 2.2% of the market, down from 2.3% in May, and 3.1% a year ago; Ask.com (IACI) had 3.6% share, flat with May, and down from 3.9% a year ago.
UBS analysts Brian Pitz and Brian Fitzgerald note that a big driver for the market share gains at Yahoo and Bing were the use of contextual searches - searches tied to slide shows and other material in which the search results are offered without specifically being requested. Excluding contextually driven searches, the UBS analysts note, Yahoo gained 10 basis points of market share, and Microsoft 20 basis points.